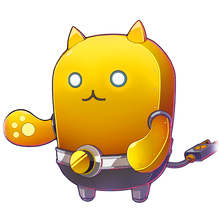 There are special kinds of items called Set Equipment. These items function the same as regular equipment but also give certain bonuses and effects when owning parts of the set. Some set items give natural bonuses while others need a certain condition to take effect. 
Set Items can be obtained by the following methods:
Everyday ,players can draw 1 free complete Set draw from Summon.
Buying Golden Equipment Capsules at the shop has a chance to drop a set item.

Specialized capsules named Rainbow Equipment Capsules (formerly known as Black Coocoo Capsule) have a higher chance of dropping a set item.

Finishing the 55th and 111th floors of the Tower of Dawn, which in this case gives a randomly selected complete set. However, Tower of Dawn Hell will grant you a complete random exclusive set that can only be obtained by finishing it.
By extracting equipment you can also get a random set item rather than Platinum Equipment, but once you meet a certain threshold you can get a guaranteed set item.
Note: Certain set items were only obtainable during events (e.g. Noblesse Collaboration Event, Hero Packages). Thus, these pieces of sets are currently no longer obtainable.
Set Items List
Below are the set items available in the game. 
*Click the set's name to be redirected to its respective page* 
Set
Tier
Grade
Condition
2 Set Effect
3 Set Effect
Ancestor's Voice
4★
S
Activates when users MP falls down to at least 65%
Increase attack by 2428
Increase final skill power by 5010
Ancient Witch's Curse
2★
A
 Area-attack type heroes only
MP + 23
Increase final skill power by 1780
Angel Knight
5★
SS
-
HP + 21480
Increase Attack by 18%
Arrogant Pureblood
3★
SS
Activated only for 2 turns
Critical Rate + 1100
Revives with 30% of the wearer's HP

(Only once)

Austere Noble
4★
S
-
Gains Water Terrain Advantage
Attack + 2400
Battlefield Healer
1★
A
 Support-type heroes only
Defense + 1000
Increases final skill power by 820
Beast Rain Project Prototype
3★
SS
Activated for 3 turns starting from first turn of the battle
Increase 60% Attack
Hit Rate + 1500
Black Crescent
3★
S
 Attack-type heroes only
Attack + 1044
Increase advantage power by 7%
Blue Dragon's Blessing
2★
SS
-
Increase its wearer's Attack by 30% for 4 turns
Increase Movement by 1
Blue Moonlight Season
1★
S
-
Decrease All incoming Critical Damage by 7%
Attack + 317
Born Assassin
1★
S
-
Attack + 634
Critical Rate + 800
Brushing Wind
4★
S
Activates if the wearer's Dodge is at least 40%
Defense + 1500
Decreases damage taken by enemy attacks by 10%
Calm Guide
5★
S
Activates if there are 3 or more allies alive
HP + 11680
Decreases Critical Rate of enemies by
Cave Chaser
2★
SS
-
+1 Movement
Gains Lava terrain advantage and also increase attack by 1460
Cold Hearted Sniper
1★
S
 Attack-type heroes only
Attack + 440
Increase attack by 4.5%
Commander of the Central Knights
4★
SS
-
Increase defense of all allies by 1000 in the dungeon
Increase attack of allies within 2 tiles of the wearer by 1800
Coocoo Ranger: Red!
2★
S
-
Increase Defense by 700 (Additionally increase by 150 if it is equipped by a  Balance-type hero)
Increase HP by 2820 (Additionally increase by 687 if it is equipped b a  Balance-type hero)
Crusader's Light
4★
S
 Defense-type heroes only
Increase probability of being targeted by the enemy by 31%
Increases HP of allies by 3010
Crusader's Path
1★
SS
-
Increase HP by 2904
Regenerate 5% HP per turn

Increases Defense by 600

Dasomier Battle Suit
2★
SS
Activated only for 2 turns
Increase attack by 60%
Hit Rate + 2000
Dasomier Battle Suit (Mass Production Type)
2★
A
Activated only for 2 turns
Hit Rate + 1000
Increase attack by 15%
Death Blow
1★
SS
 Attack-type heroes only
Dodge + 800
Critical Damage + 16%
Death Bringer
3★
SS
-
Increase Attack by 1344 and Critical Rate By 600
Revives with 5% HP upon death for the first 2 turns (max once)
Defeated Ruler
4★
S
 Deimos-only
Increase Critical Rate by 1000
Increase HP by 7800
Defender of the Earth
4★
SS
Activates when there are 2 or more allies alive
HP + 18000
Defense + 2050
Devil Knight
4★
SS
-
Increase Attack by 2918
Decrease damage taken by 25% from skills that target at least 2 units
Diligent Secretary
3★
SS
 Noel-Only
Increases Hit Rate by 1000
Increases Attack by 1126
Die to Live
5★
S
Activates when wearer's HP falls down to at least 50%
Increase Attack by 20%
Increase Critical Rate by 2500
Difference between You and Me
5★
SS
Activates when wearer's hp falls down to at least 75%
Dodge + 1200
Decrease critical damage taken by 20%
Dimensional Conqueror
4★
A
Works only on Dimensional Breakthrough
Increase HP by 7137
Increase HP of all allies by 4520
Dragon Incarnate
3★
SS
 Celestial-only
Regenerates 5% of HP per turn
Increases attack of the wearer by 30% for 4 turns and decreases incoming damage of the wearer by 10% for 3 turns
Dragon Slayer
4★
S
 Scissors-type heroes only
Grants you Lava Terrain Advantage
Increase Attack by 2870
Dragon's Collection
4★
S
 Celestial-only
Increases Defense by 1100
Increases Movement by 1
Eldrika's Trinity
5★
SS
 Defense-type heroes only
Regenerates 5% of HP for all Allies
HP + 32056
Extra Curriculum
2★
S
Activates at 3rd turn of the battle
Regenerates 7% HP per turn 
Increases Attack by 12%
Forgotten Hitter No.4
4★
SS
-
Increase Critical Rate by 1000 (Additionally increase by 300 when the wearer is an  Attack-type hero)
Increase Attack by 2818 (Additionally increase by 1082 when the wearer is an  Attack-type hero)
Frenzy Token
2★
SS
-
Increase attack by 10%
+1 Movement and Increase Dodge by 850
Friday the 13th
5★
A
Activates per enemy eliminated
Increase Critical Damage by 5% (30% Max)
Recovers 5% of HP
Ghost Step
4★
SS
Activated only for 2 turns
Increase movement by 4
Increase Dodge by 8000
Girgas Sandstorm
1★
A
-
Hit Rate + 600
Grants Thornbush Terrain Advantage
God of Massacre
5★
SS
 Attack-type heroes only
Attack + 7190
Critical Rate + 1300
God's Judgment
3★
S
 Support-type heroes only
Increase defense of an ally by 1500 when a skill was used
Increase HP by 6100
Heir of Flesh and Blood
3★
S
 Raskreia only
Increase Defense of all allies' by 450
Increase HP of all allies' by 1500
Hellish Flame's Guard
5★
A
Activates when wearer's HP falls down at least 75%
Recovers 12 MP per turn
Increase final skill Power by 5823
Here Comes a Super Rookie!
1★
A
-
Increases Defense 700
Increases Attack by 370
Here Comes the Gnome!
1★
A
-
Increases all allies' Defense by 250 in the dungeon
Increases all allies' Attack by 1.5% in the dungeon
Hero's Armament:Dragon Master
3★
S
 Evan-only
Increase all 2030 in the dungeon
Increase the wearer's Atk by 20% for 4 turns
Hero's Armament:Elf Queen
3★
S
 Mercedes-only
Increases Atk by 1344/Hit Rate by 600
Increases Atk by 30% for 4 turns
Hero's Armament:Legendary Thief
3★
S
 Phantom-only
2 or more buffs cast on the character increases Crit Damage by 15%
Increases Atk by 30% for 4 turns
Hero of Ikaruga
3★
SS
 Jin Kisaragi-only
Increase Crit Rate by 1400
Increase its wearer's Attack by 30% for 4 turns and decreases incoming damage by 10% for 3 turns.
High Human Guardian
3★
SS
 Defense-type heroes only
Regenerates 6% HP per turn.

Increase HP by 6040.

The wearer distributes 50% of all the attack damage towards allies within 2 tiles and increase allies' defense by 1000 for one turn
Hot-blooded Fighter Boy
1★
SS
-
HP + 1210
MP + 20
Hungry Predator
2★
SS
-
Recovers 15% HP when defeating an enemy
Increases Attack by 12% for 3 turns when attacking enemies (up to 36%)
I Like Living Things
3★
SS
 Lucas-only
Recover 6% HP every turn
Increases the wearer's Attack by 40% for 3 turns and decreases incoming damage of the wearer by 15% for 2 turns.
I Perform the Surgery
3★
SS
-
Increase HP by 10%
Increase Attack by 2568
I'm a Cat
1★
A
 Balance-type heroes only
Increases Attack by 340
Increases Dodge 600
I'm A Team Player
5★
A
 Support-type heroes only
Increases Defense by 900
Decreases skill MP cost by 50% for 3 turns
Intelligence War
2★
SS
Activates when wearer's HP falls down below 40%
Increase Direction Strategy Power 9%
Increases movement by 2
Iron Fortress
4★
S
 Defense-type heroes only
Increase HP by 7930
Increase Defense by 10%
Irresistible Power
3★
SS
 Deimos-only
Increase Dodge by 800 for every nearby 1 tile of the wearer. (Max 3,200)
Increase Attack by 2510. Additionally increase attack by 1010 if there are two or more enemies within one tile of the wearer
Ketarh Apprentice
1★
A
 Area-attack heroes only
Increase MP by 24
Recovers 8 MP per turn
Ketarh's Secret
4★
A
 Area-attack heroes only
Recovers 8 MP per turn
Increase final skill power by 3820
Klein's Secret Notebook
5★
SS
 Area-attack heroes only
Increase Attack by 5992
Decrease MP cost by 25%
Kneel
3★
SS
 Raizel-only
Decreases attack of enemies within 3 tiles of the wearer by 1000. (effect persistent)
Increases attack of the wearer by 40% for 3 turns and decreases incoming damage of the wearer by 15% for 2 turns.
Knight of the Dawn
1★
SS
-
Increase Critical Rate by 800 (Additionally Increases Critical Rate of  Attack-type by 150)
Increase Attack by 760 (Additionally Increases Attack of  Attack-type by 300)
Legacy of the High Humans
5★
S
Activates set effects at the beginning of combat
Increase attack by 719 every turn (up to 5033)
Increase the final skill power by 1055 every turn (up to 7385)
Legendary Ranger
3★
S
Activates if the wearer's Dodge is at least 30%
Increase Dodge by 2000
Increase Attack by 12%
Legion Banner
2★
S
 Defense-type heroes only
Increase probability of being targeted by the enemy by 21%
Increase HP of allies by 1870
Lista Blizzard
1★
A
-
Hit Rate + 800
Grants Ice Terrain Advantage
Loyard's Star
3★
S
 Seira-only
Attack +1564
Critical Rate +900
Lumen Hymn
2★
SS
-
MP + 32
Movement + 1 and Increase attack by 1370
Mad Guitarist
3★
A
Activates when the wearer is attacked
Critical Rate +250 (up to 1000)
Attack +400 (up to 1600)
Mad Scientist
3★
S
 Frankenstein-only
Increase Hit Rate by 900
Increase Attack by 700 every turn (up to 2100)
Magical Marksman
5★
SS
-
Increase Crit Rate by 1200
Increase Attack by 30%
Mantra of Awakening
5★
A
Activates on enemy kill
Increases MP by 5 (up to 50)
Increase Attack by 900 (up to 9000)
Material Collector
2★
A
Activates at Nephthys Dungeon
Increase attack by 1500
Increase HP by 5620
Nephthys Adventurer
2★
A
Activates at Nephthys Dungeon
Increase HP of all allies by 1460
Increase Attack of all allies by 350
Nephthys Conqueror
3★
A
Activates at Nephthys Dungeon
Increase attack by 3000
Increase Critical Rate by 2500
New Elian Kingdom Cavalry
4★
A
-
Increase attack by 1324
Increase hit rate by 800
Ninja Attack
4★
A
Activates when wearer's defense falls below 40%
Increase dodge by 1000
Movement +1
Omniscient and Omnipotent
5★
SS
-
Increase attack damage by 15%
Removes 2 debuffs per turn
Outer Space!
3★
S
Activates when the owner's HP falls below 75%
Counter Damage + 50%
Counter Rate + 8000
Pacifist
2★
A
 Support-type heroes only
MP + 32
Increase Final Skill power by 1550
Pathfinder
4★
SS
-
Movement + 1
HP + 19040
Persona's Trick
4★
A
 Attack-type heroes only
Increase Attack by 7%
Increase Critical Rate by 900
Phoenix's Apostle
4★
A
-
Increase Defense by 750 and additional 800 if the wearer is inside Nephthys Dungeon
Increase Dodge by 1000 and additional 1000 if the wearer is inside Nephthys Dungeon
Pirate of Pirates
5★
S
-
Increase Defense by 1200
Increase HP by 5831 and Attack by 1494
Power of Ancients
1★
S
 Balance-type heroes only
Increases Attack by 320
Increase Defense by 750
Raboff's Great Strategies
5★
SS
-
Increase Terrain Advantage damage by 19%
Increase Direction Advantage damage by 19%
Reluctant Sparring Partner
3★
SS
 Rachel-only
Increases Defense by 1100
Increases Defense by 8%
Rebel Army Commander
3★
SS
Activated if there are 2 or more allies alive
Increase HP by 4600 for all allies
Increase Attack by 1185 for all allies
Rebel Army Supply
1★
SS
-
Increase HP by 6%
Increase Attack by 8%
Revelation of the Great Universe
5★
A
 Area-attack heroes only
Recovers MP by 7 per turn
Increase Attack by 2329
Roar of Madness
3★
SS
 Krut-only
Increase Critical Rate by 180 every time the wearer loses 10% of his HP (up 1620 Critical Rate)
Increase Defense by 1500 at the beginning of wearer's odd-number turn and attack by 2608 at the beginning of wearer's even-number turn
Root Vine Walk
2★
A
Activates when wearer's movement has decreased
Increase Attack by 6%
Increase Movement by 2
Royal Family Assassin
3★
A
 Attack-type heroes only
Critical Rate + 700
Attack + 1043
Savage Token
1★
S
None
Increase HP by 1573
Increase Advantage Strategy power by 6%
Separation Anxiety
3★
S
 Spooky-only
Recover 6 Mana every turn
Increase HP by 3824 if there is an ally  Banshee in battlefield,  Spooky recovers 3% of her HP every turn
Serial Killer
2★
A
 Scissors-type heroes only
Increase Attack by 601
Increase Critical Rate by 800
Shadow Corps
3★
A
-
Increase Critical Rate by 200 for all allies
Boost allies' Critical Damage by 2%
Shadow Death Band
2★
A
Activates only in the Tower of Dawn
Increase MP of all allies by 23
Increase Final Skill Power of all allies by 1300
Shadow Ruler
5★
S
Activates only in the Tower of Dawn
Increase Defense of all allies by 2000
Increase Attack of all allies by 2870
Short in Height, Tall in Heart
5★
S
 Paper-type heroes only
Critical Rate + 1100
Attack + 3210
Sione's Ominous Prophecy
5★
A
-
Increase Hit Rate by 900
Increase Critical Rate by 1100
Skilled Martial Artist
2★
S
Activates when there is 1 or more enemy within 1 tile of the wearer
Increase Defense by 1000 
Increase Critical Rate by 1000
Slime King's Dignity
1★
SS
-
Defense + 1000
Decrease attack damage of all  Attack-type heroes by 25%
Song of Death
3★
SS
 Banshee-only
Increase Critical Rate by 230 for every 10% HP missing from the wearer (max 2070)
Increase Attack by 30% for 4 turns / Increase resistance by 50% for 3 turns
Spirit of Cold Steel
1★
S
-
Increase Defense by 600
Decrease Critical Damage taken from enemy by 8%
Star Song
4★
A
 Support-type heroes only
Recovers 9 MP every turn
Increase Defense by 1500 each time a skill is used on allies.
Strategy Support System
3★
SS
-
Increase attack of all allies by 1080
Increase Defense by 1000. Recover 12% of HP every time a skill is used on allies
Sun Flash
5★
S
 Area-attack type heroes only
Increase attack damage by 2% for every enemy within attack range  
Increase attack damage by 4% for every enemy within attack range
Sunset Sheriff
4★
S
Activates every time an active skill is used
Increase attack damage by 3% per turn (Maximum of 12%)
Increase Critical damage by 3% per turn (Maximum of 12%)
Super Ranger: Black
4★
A
 Rock-type heroes only
Increase Defense by 1200
Increase Final Skill Power by 3580
Super Ranger: Blue
3★
S
-
Increase Hit Rate by 700
Increase its wearer's Attack by 20% for 4 turns
Super Ranger: Green
2★
S
Activated when the wearer's HP is at lease 30% or above
Increase Defense by 1500
Decrease Critical Damage taken by 15%
Super Ranger: Pink
3★
S
Active The Set Effect at the beginning of combat
Increase Hit Rate by 220 every turn (up to 1100)
Increase Attack by 782 (up to 3910)
Super Ranger: Red
2★
S
Active The Set Effect at the beginning of combat
Increase Attack by 200 (up to 1200)
Increase Final Skill Power by 550 (up to 3300)
Super Ranger: Yellow
1★
S
-
Increase Dodge by 700
Increase Mastery by 1000
Sweet and Scary Chocolate Warrior
3★
S
-
Increase Critical Rate by 760
Increase Attack by 1154
Taunting Busybody
2★
SS
None
Increase chance of being targeted by enemy by 50%.

Increase HP by 3510

Increase Defense by 800 . Additionally, Increase Defense by 400 per turn, upon attacking enemies. (MAX 1600)
The Lab Demon
2★
SS
-
Increase attack by 10%
Spawns a potion randomly around 2 tiles of the wearer

Increases Defense by 800

Tiger Claw Tribe Guardian
3★
A
Activates when wearer's HP is 50% or above 
Increase Defense by 1500
Increase Dodge rate by 1500
Time for Your Shot!
2★
SS
-
Increase Critical Rate by 900
Increase Attack by 12%
Token of Return
3★
A
Activates at the beginning of the combat
Increase Critical Rate by 200 every turn (up to 1200)
Increase Attack by 300 every turn (up to 1800)
Tower of Dawn Guardian
4★
SS
-
Hit Rate + 1200
Increase Critical Damage by 24%
Transform! Magic Girl!
1★
S
Activated on 3rd turn after the beginning of the combat
HP + 2270
Final Skill Power + 1460
Ultimate Weapon Gold Tiger
5★
S
Last Stand (No Allies)
Increase attack by 80%
Increase HP by 130%
Unbeatable Warlord
3★
S
Activated if 2 or more enemies are within 1 cell around the wearer
Dodge + 1100
Attack + 3129
Undaunted Fighter
4★
S
-
Increase HP by 4758
Increase Advantage Strategy power of all allies by 8%
Unyielding Champion
2★
S
Activates when wearer's has 1 or more active buff
Reflect all damage taken by 20%
Increase attack damage by 10%
Vivid Claw Mark
3★
S
 Muzaka only
Critical Rate + 900
Regenerates 5% HP per turn
Volley of Bullets
1★
S
-
Hit Rate + 600
Critical Damage +6%
Vulcan Essence
3★
A
 Area-attack type heroes only
Increase MP by 28
Increase Final Skill Power by 2610
Wanted Reaper
3★
SS
 Ragna-only
Recover MP by 10 every turn. Increases Crit Rate by 200 with every attack (up to 800)
Increases its wearer's Attack by 30% for 4 turns
White Knight's Oath
5★
A
 Defense-type heroes only
Increase the chance to be targeted by the enemy by 31%
Increase allies hp by 4016
Wild Chaser
3★
A
-
Gains Water Terrain Advantage
Gains Swamp Terrain Advantage
Wild Lady
3★
SS
 Reina-only
Increase Attack by 2318
Increases HP by 9710 and Increases Movement by 1 tile if Reina has 3 or more buffs/debuffs.
Wilderness Desperado
3★
S
Last Stand (No Allies)
Increase Attack by 50%
Increases Dodge by 2500
Winner's Proof
4★
A
-
Dodge + 1000
Attack + 611 (up to 1833)
Witch's Tool
1★
A
 Area-attack type heroes only
Recovers 8 MP per turn
Increase final skill power by 950